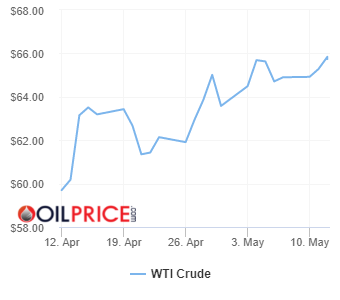 Hear how ABB provides hands-on support to OEMs like ETSCO
Hear how ETSCO, an OEM supporting the oil & gas segment, utilizes ABB low voltage circuit breakers in their equipment. "ABB offers an add-in to the Siemens SIMATIC PLC. The add-in allows ABB drives to appear on the SIMATIC network. From micro & machinery drives to industrial drives for controlling processing lines, all the way up to industry specific drives. With millions of vertical sections currently installed globally & 10's of millions of functional units in service, ABB's global electrification solutions is well positioned to meet your project requirements."
All Information accredited to: (https://new.abb.com/low-voltage/products/switchgear)
Shell makes 'significant' oil find in U.S. Gulf of Mexico
(https://www.offshore-energy.biz/shell-makes-significant-oil-find-in-u-s-gulf-of-mexico/)
SpaceX plans to drill for natural gas next to Texas launchpad
"Now, for good measure, (Tesla's CEO) Elon Musk plans to drill for natural gas in the Texas state, it was revealed during a Friday hearing before the Railroad Commission of Texas, the state's energy regulator. Despite SpaceX & (Tesla CEO) Elon Musk's focus on electric vehicles, the uncomfortable fact remains that rockets are powered by fossil fuels. Now, SpaceX is embroiled in a legal battle over the right to drill for natural gas in reserves close to the company's launch facility in Boca Chica, Texas, according to Bloomberg."
API (2021) State of American Energy
All information accredited to the American Petroleum Institute
https://stateofamericanenergy.org/
"The natural gas & oil industry is the reliable foundation for powering America's economic recovery & stands ready to help America build today & tomorrow by supplying affordable, dependable energy through innovation & new technologies, to meet challenges while continuously improving environmental performance. Most American's realize their prosperity & security is inextricably linked to energy from natural gas & oil. Our industry is focused on keeping America growing & secure by safely & responsibly providing a firm, reliable & resilient energy foundation. Natural gas & oil will continue to play a foundational role in the world's energy mix for decades to come. We'll produce the energy American's use & reduce emissions through continued innovations & new technologies. Natural oil & gas are here for the long haul."